Beware of Toxic Name Brand Bath and Body Products
News like this article about toxic Johnson and Johnson baby products make me proud to represent a company that does not include known carcinogenic ingredients in any of their products.
If you're concerned about what you put on your skin, or if your family is using name brand bath and body products, please read the labels carefully. You will likely find an ingredient called Quaternium-15 used by many of the brands we have been conditioned to trust.
Quaternium-15 is a quaternary ammonium salt used as a preservative in many cosmetics, body care products, and industrial substances. It releases formaldehyde, the most effective way to embalm a body, and the cheapest way to preserve a product. And you will not find it in any products we recommend to those interested in living a longer healthier life.
Quaternium-15 is also known as:
1-(3-Chloroally)-3,5,7-triaza-1-azoniaadamantane chloride
Chloroallyl methenamine chloride
Azoniaadamantane chloride
Methenamine-3-chloroallylochloride
cis-1-(3-chloroally) 3,5,7-triaza-1-azoniaadamantane chloride
N-(3-Chloroallyl) hexaminium chloride
Dowicil 75, 100, 200
Preventol D 1
Formaldehyde is the best way to embalm a body,
and the cheapest way to preserve a product.
But wait, there's more…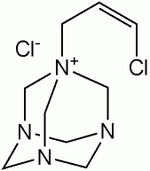 Quaternium-15 is the most toxic of all Formaldehyde-releasing Preservatives. It is also the most common preservative that causes Allergic Contact Dermatitis. Not a big surprise considering it releases the highest amount of free formaldehyde when compared to other FRPs. Funny how popular name brand manufacturers use it in many products intended to treat skin conditions. As mom used to say, "funny peculiar, not funny ha ha."
Formaldehyde-releasing Preservative are found in:
Shampoos, hair conditioners,
Liquid soaps, and shaving products,
Moisturizing creams and lotions,
Cosmetics, shaving products, and sunscreens,
Topical medications,
Cleansers, disinfectants, and laundry soaps,
And none of the products we recommend!
For more information about all our healthier for your family and safer for your home products, please contact us for a detailed overview.