Step-by-Step Tips to Make a Living on the Road
Whether you choose a house on wheels or a hand-built earthship in the desert, making a living from anywhere is possible, as this article from Wanderly Magazine shows.
How to Make a Living on the Road, by Wanderly Magazine
Our goal is to provide concrete examples of how to prepare for living on the road, and then actually making the transition. We'll show you figures, give you ideas for actual income sources, and debunk some often shared rumors.

What we can't do though is give you the nerve to follow through with your own particular plan. Committing to realizing a dream is an unattainable act for many of us because of the very nature of dreams: they are easier to sleep through than to write down when you wake up.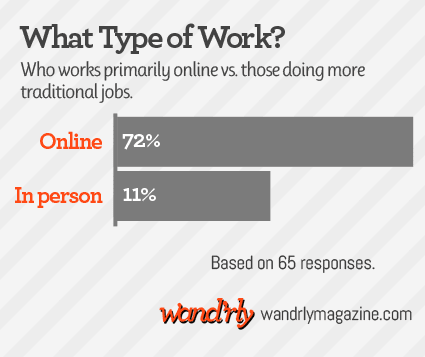 Our story, along with a handful of other examples of how people are doing it, are featured in this detailed article about living on the road. While it discusses the full-timer lifestyle, the rules for making a living anywhere are pretty much the same. Get creative, follow your bliss, control your finances and get moving!
Are you awake? Grab a cup of Joe and settle back for a step-by-step guide toward making your remote living dreams come true.