Upgrade Your Site & Get Started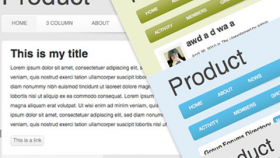 Team Agreda offers robust functionality and ease of use for better business blogs and extensive e-commerce websites! Select from simple brochure sites and Search Engine Optimization to social network marketing and fully integrated e-commerce solutions.
Prices shown are all-inclusive monthly hosting fees. Steep pre-payment discounts available! Domain registration is extra, or you can map your own registered top level domain for free. Please browse all the site features and scroll down to choose the Pro Site level to meet your needs. Contact us with any questions or to request an estimate if you need help setting up your site.
Select your desired payment plan at the bottom or log-in to view your options. Register a new site to upgrade, or contact us about free websites for our home based business team members.
New Site Registration Closed
[ahm-pricing-table id=2070 template=rtd-gray]
Build a better business blog now!
Get started in minutes. Self-registration is currently closed. Contact us for details, or to inquire about free sites for our home based business team members.