Lots of new stuff at tripawds.com!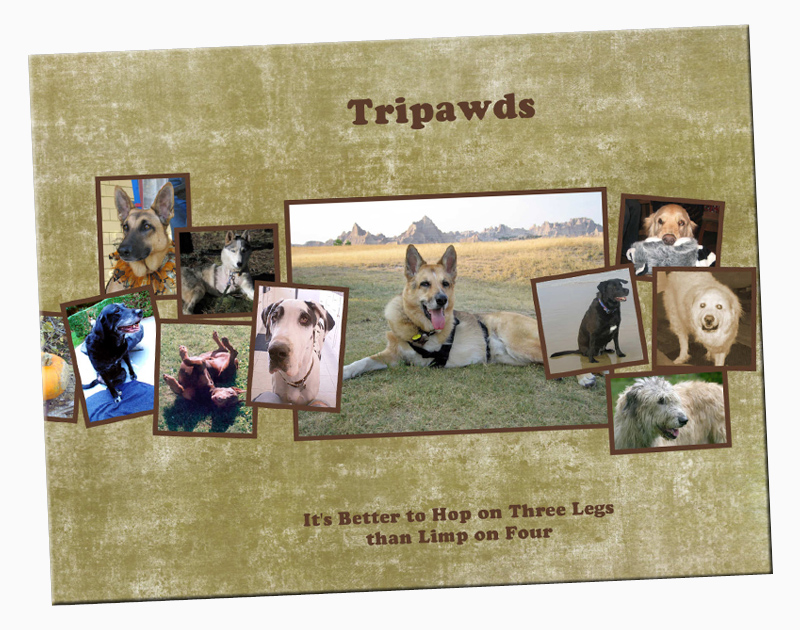 Jerry has been busy … Well, at least Jim and René have.
On Jerry's three-legged dog blog, you will now find the Tripawd Discussion Forums for the sharing of comments, questions and answers about cancer in dogs and life on three legs.
Agreda has also just published Jerry's first book – Tripawd Hereos and Tributes.
This full-color, hardcover book includes the inspirational tales of more than 20 canine cancer survivors and other three-legged dogs. The best part? Owners of three-legged dogs can get a special copy of the book customized to include their story with a photo of their dog on the cover!