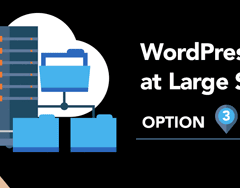 Jim provides feedback on Pantheon technical series about large scale WordPress hosting options.
Use the Pro Sites multisite plugin to host and make money from any WordPress paid blog network.
Use the Social Marketing plugin to easily add a share link to your posts, pages or products and make your content go viral by harnessing the power of your readers' social networks.